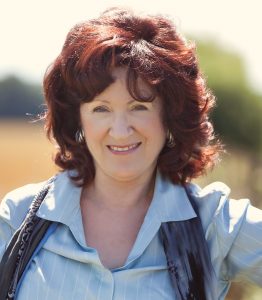 Sue Johnson Ed D. is the leading developer of Emotionally Focused Therapy (or EFT). She is a Professor Emeritus of Clinical Psychology at the University of Ottawa, Distinguished Research Professor in the Marital & Family Therapy Program at Alliant University in San Diego, Director of the International Centre for Excellence in Emotionally Focused Therapy (CEEFT) and Director of the Ottawa Couple and Family Institute.
Sue received her doctorate in Counselling Psychology from the University of British Columbia in 1984. She is a registered Psychologist in the province of Ontario, Canada and a member of the editorial boards of the Journal of Marital and Family Therapy, the Journal of Couple and Relationship Therapy and the Journal of Family Psychology.
Dr. Johnson has received a variety of awards acknowledging her development of EFT and her significant contribution to the field of couple and family therapy and adult attachment. Her numerous honours include the Outstanding Contribution to the Field of Couple and Family Therapy Award from the American Association for Marriage and Family Therapy. She is a Fellow of the American Psychological Association.
Sue has numerous publications in the field of couple therapy. Her most recent publication, Soothing The Threatened Brain: Leveraging Contact Comfort through Emotionally Focused Therapy (PLOS) included a brain scan study showing how contact with a loving partner mitigates threat and fear responses. Sue's most recent book, Love Sense: The Revolutionary New Science in Romantic Relationships, outlines the new understanding of why and how we love based on scientific evidence and cutting-edge research. Sue is also the author of the bestseller, Hold Me Tight: Seven Conversations for a Lifetime of Love.
Sue's other books include The Practice of Emotionally Focused Couples Therapy: Creating Connection (2nd Ed, Routledge, 2004) – the basic text on EFT for couple therapy, Emotionally Focused Couple Therapy with Trauma Survivors (Guilford, 2002) and edited books such as Attachment Processes in Couples Therapy (Guilford, 2003).
Awards
Order of Canada – Awarded 2017
Family Psychologist of the Year award – American Psychological Association (APA), Div. 43 – 2016
Invited to give the 21st John Bowlby Memorial Lecture at the John Bowlby Memorial Conference 2014, London, UK
Professional Training Award – American Association for Marriage And Family Therapy – 2013

Lifetime Achievement Award
Awarded by the Belgium Association for Couple and Family Therapy – 2009

Research in Family Therapy Award
Awarded by the American Family Therapy Academy-2005

Outstanding Contribution to the Field of Marriage & Family Therapy Award
Awarded by the American Association of Marriage and Family Therapy-2000

Fellow of the American Psychological Association (Family Division)
Susan Johnson was made a Fellow in recognition of her contribution to this area-2003

Excellence in Education Teaching Award
Awarded by the University of Ottawa-2002

YMCA Women of Distinction Award

Awarded for work in Health and Well-Being-2001
Upcoming Events
Complete listing of Dr. Johnson's upcoming Events
Books by Dr. Johnson
For a complete list of books by Dr. Johnson, please click here.
Publications by Dr. Johnson
For a complete list of publications by Dr. Johnson,please click here.