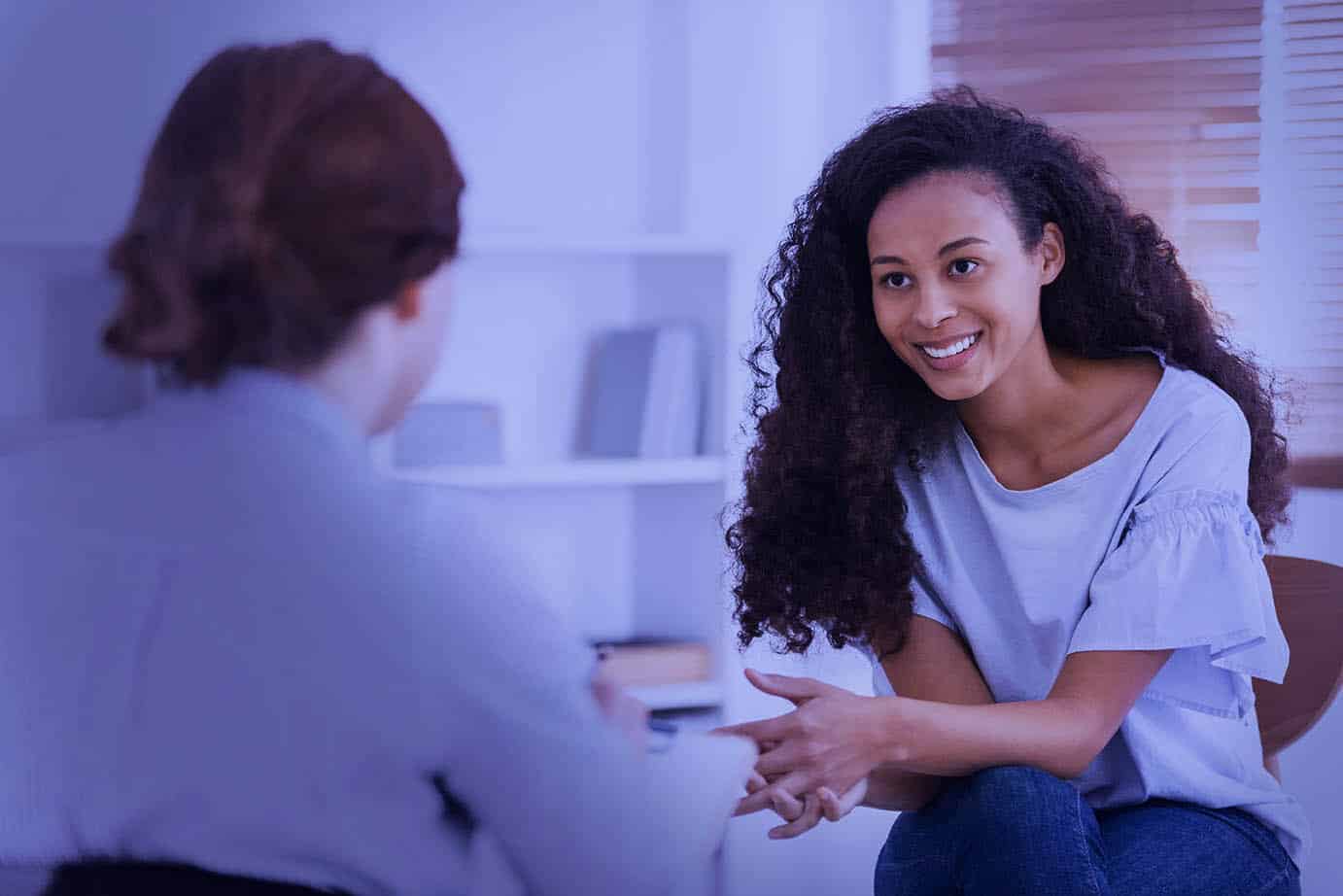 Emotionally Focused Therapy for Individuals (EFIT)
Emotionally Focused Individual Therapy (EFIT) is a groundbreaking therapeutic model that facilitates emotional processing and the creation of secure relationships with self and others. Originating from Emotionally Focused Therapy (EFT) for couples, EFIT adapts these principles for individual therapy, offering a structured approach to help individuals address various challenges including anxiety, depression, trauma and relationship problems. EFIT's unique approach empowers mental health professionals to help their clients transform restrictive emotional patterns, foster internal coherence, and build deep resilience. In other words, EFIT allows them to be fit to flourish in life and in love.
EFIT Courses
Begin your EFT training journey by exploring our list of EFIT-related courses, tailored to equip you with the skills necessary for successful individuals therapy. The steps indicated below are guidelines for those wishing to become a Certified Emotionally Focused Individuals Therapist.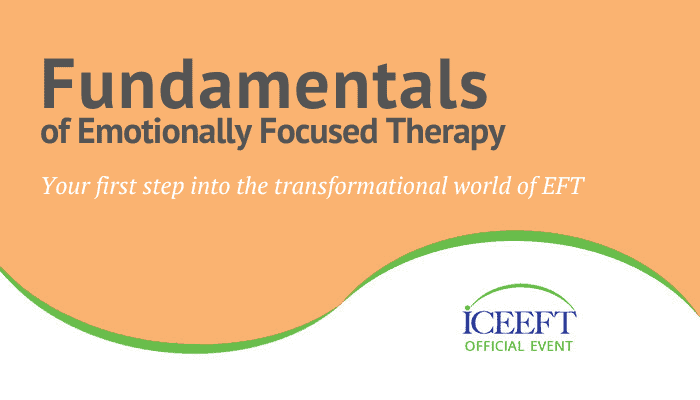 Fundamentals of Emotionally Focused Therapy | Recommended Step 1
Engage with the essence of Emotionally Focused Therapy (EFT) in our one-day Fundamentals of EFT (FEFT) course. Grounded in attachment science, this 6.25-hour workshop provides practical tools to enhance your therapeutic practice across individual, couple, and family modalities. Through didactic presentations, recorded client sessions, and experiential exercises, you'll explore key EFT concepts and interventions. This course is a stepping stone into the transformative world of EFT, aligning you with effective techniques to address anxiety, depression, and relationship issues. Take this leap to augment your professional skills and make a lasting impact in your therapeutic journey​.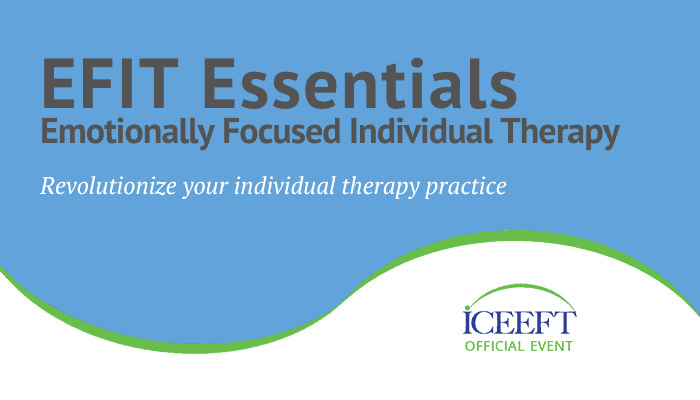 EFIT Essentials | Step 2
An ICEEFT-endorsed EFIT Essential training is the introductory 24+ hour training in Emotionally Focused Individual Therapy (EFIT) and the first step towards certification. This workshop equips therapists with the competencies to tune into and harness the power of emotions, enabling the transformation of clients' self-concept and relational bonds. Participants learn how to delve into the heart of attachment and humanistic experiential perspectives, explore the intricacies of affect regulation, and unveil the therapeutic dance of EFIT Tango to facilitate corrective emotional experiences. Completion of EFIT Essentials provides therapists with the tools to create lasting change in their clients' lives.
EFIT Essentials is equivalent to EFIT Level 1 + EFIT Level 2.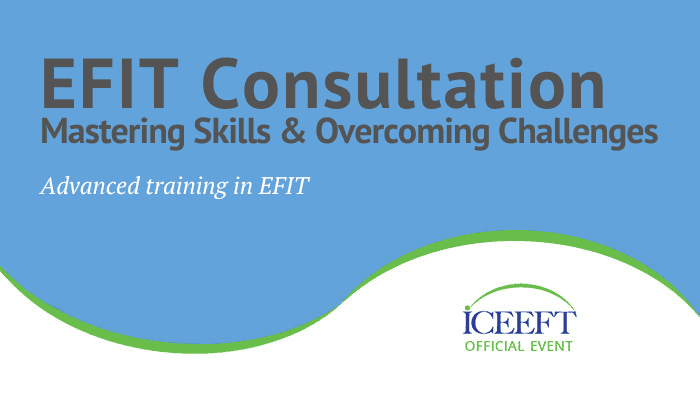 Mastering Skills and Overcoming Challenges with EFIT: A Consultation Process | Step 3
Beginning in 2024, advance your practice and improve your client outcomes by taking your EFIT skills to the next level! In this two-part course, you will learn from expert trainers as they show and talk about their therapy sessions – where they get stuck, how they get unstuck, and how the attachment map and EFT Tango provide a beacon in all cases! Next, you will join with your colleagues as they show their work, and watch as expert trainers help guide the therapy process through feedback, consultation, and role plays specifically aimed at framing clients' problems through the lens of attachment, mapping the process, maintaining momentum, unblocking barriers to growth, and more!
The Steps to Certification in EFIT

Additional Certification Steps
Beginning in 2024, therapists will be able to certify as an Emotionally Focused Individuals Therapist. By becoming certified in EFIT, you'll not only sharpen your therapeutic skills and be better equipped to bring profound healing to your clients, you'll also gain professional standing within a global community committed to nurturing secure relationships and advancing emotional well-being.
Step 4: Take an Approved EFIT Short Course
Deepen your EFIT learning with one or more of our ICEEFT-approved courses.
View approved short courses.
Step 5: Supervision
Undergo a minimum of 8 hours of supervision in individual therapy &/or supervision in a group setting.
Coming in 2024.
Step 6: Application Package to ICEEFT
Submit your application package to ICEEFT for review by a Certified EFT Supervisor and Trainer. Full details are available to ICEEFT Members.
Achievement: Certified EFIT Therapist
Congratulations, you are a Certified EFIT Therapist! You have completed a major step on a lifelong learning journey.
EFIT a Deeper Dive
What is the Goal of EFIT?
What does EFIT Look Like?
What is different about EFIT?
EFT Resources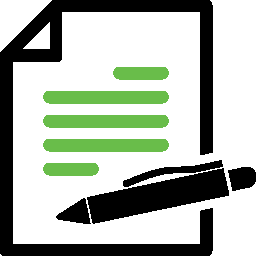 EFT Articles
EFT articles offer a wealth of information on this evidence-based approach to couples and family therapy. These articles delve into the core principles and techniques of EFT, showcasing its effectiveness in helping individuals and relationships achieve emotional bonding, improved communication, and lasting positive change.

EFT Chapters
Emotionally Focused Therapy chapters in other publications often provide in-depth case studies, clinical insights, and practical applications, making them valuable resources for mental health professionals seeking to enhance their therapeutic skills and knowledge in the field of couples and family therapy.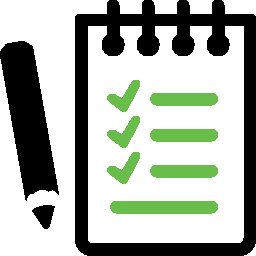 EFT Books
EFT books serve as invaluable resources for therapists, offering a comprehensive understanding of EFT's principles and techniques. These books provide practical guidance and real-world examples, empowering therapists to enhance their skills in helping clients build stronger, more emotionally connected relationships.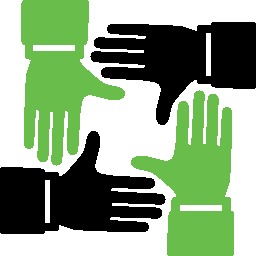 Non English
Non-English EFT publications play a crucial role in disseminating EFT principles and practices to a global audience. These publications offer therapists and researchers valuable resources in their native languages, facilitating the international expansion of EFT and enabling professionals to access the therapy's benefits worldwide.
Dr Sue Johnson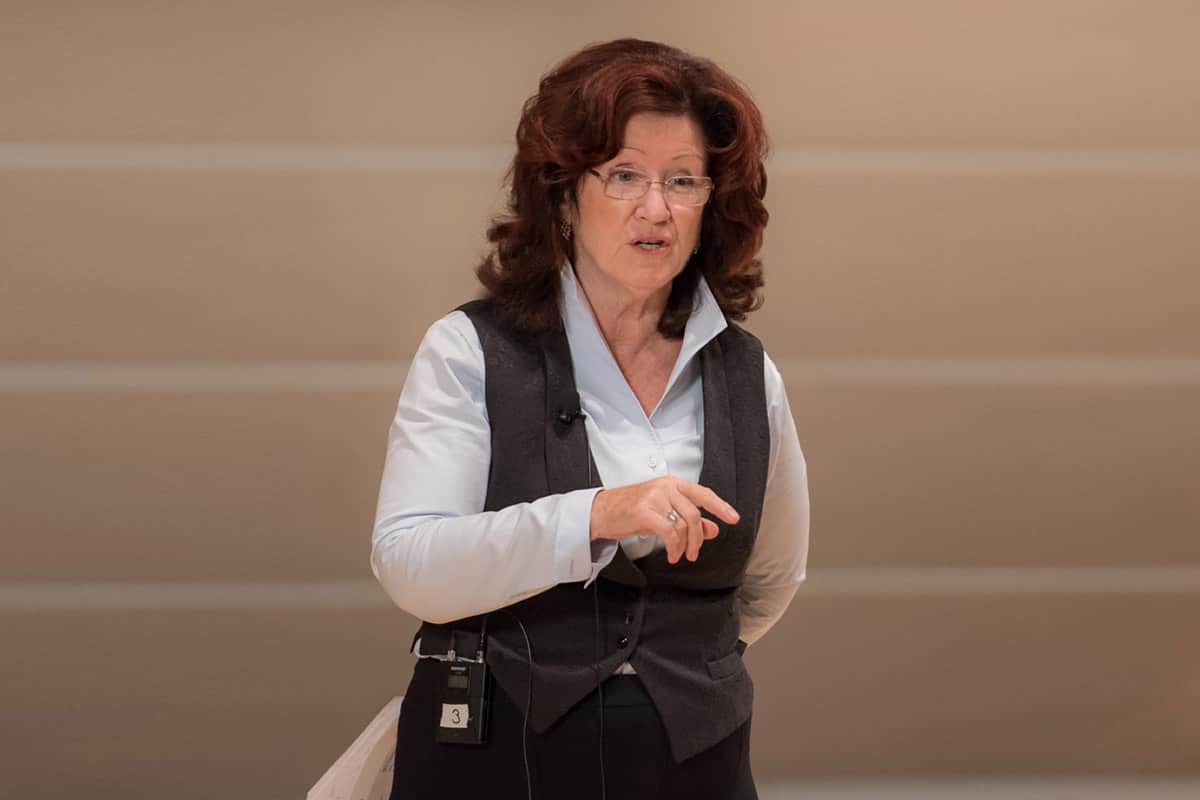 My work is primarily about creating a secure sense of connection with self and with others. Emotion has a deep logic to it, and we can learn to use it as a compass to guide our steps as we move with others through life.
Backed by years of research, my team and I want to help everyone learn about the revolutionary science of attachment and bonding. Growing emotionally and finding attachment at the heart of our humanity – what's more thrilling than that?