Executive Officers
President and Chief Executive Officer: Dr. Sue Johnson, Ed.D., C. Psych.

Dr. Sue Johnson is the founding Director of the International Centre for Excellence in Emotionally Focused Therapy and the Ottawa Couple and Family Institute. For over ten years, she was also the Director of the Marital and Family Clinic at the Civic Hospital in Ottawa. Sue is a clinical psychologist, researcher, professor, author, popular presenter and speaker and one of the leading innovators in the field of couple therapy. She presents all over the world and writes on attachment and bonding, the science of love, interventions to repair relationships, trauma couples and forgiveness.
Sue is the primary developer of the Emotionally Focused model of couple therapy (EFT) which has demonstrated its effectiveness in over 25 years of clinical research. She is the author of several seminal books and numerous articles on couple and family therapy as well as the popular book Hold Me Tight (2008). Sue holds professorships at the University of Ottawa and at Alliant University in San Diego, California.
She has received numerous honors for her work, including the Outstanding Contribution to the Field of Couple and Family Therapy Award from the American Association for Marriage and Family Therapy and the Research in Family Therapy Award from the American Family Therapy Academy.
Sue's most recent books are Attachment Theory in Practice: Emotionally Focused Therapy (EFT) with Individuals, Couples, and Families  (2019) and A Primer for Emotionally Focused Individual Therapy (EFIT): Cultivating Fitness and Growth in Every Client (with Leanne Campbell, in press).
---
Vice President: Gail Palmer, M.S.W., R.S.W.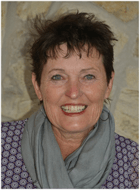 Gail Palmer is one of the founding members and co-director of ICEEFT and is Chair of the ICEEFT Education Committee. For over twenty years, Gail has trained and supervised therapists and students in Emotionally Focused Therapy and has conducted Externships, Core Skills Trainings and workshops on a number of EFT topics across Canada, the United States and Europe. Working with families is a particular interest to Gail and she has developed the application of the model to families by both presenting and writing on EFFT. She is co-author of Becoming an Emotionally Focused Therapist: The Workbook.
Gail has her Masters in Social Work, is a Registered Marriage and Family Therapist in Canada and an Approved Supervisor with the AAMFT. She is a couple and family therapy lecturer at the School of Social Work at Carleton University and St. Paul's University in Ottawa.  For more information on Ms. Gail Palmer, please visit the Ottawa EFT Centre.
---
Secretary and Treasurer: John Douglas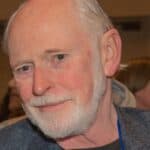 John Douglas is a founding member of ICEEFT and the Secretary / Treasurer. Until 2019 he served as COO and the Managing Editor for the ICEEFT newsletter. John brings over 30 years of business experience in roles such as owner, business manager, project manager, and director of various sized companies. He is a trained and experienced mediator, arbitrator, and facilitator and served on the Board (including a two year term as Co-Director) for the not-for profit Ottawa-Carleton Dispute Resolution Centre.
---
Ex-Officio Members
Dr. Leanne Campbell, Ph.D., R. Psych.

Leanne Campbell is co-director of the Vancouver Island Centre for EFT and Campbell & Fairweather Psychology Group and is an Honorary Research Associate of Vancouver Island University. Trained by Dr. Sue Johnson in the early 1990s, she has continued to work in the EFT model since that time, and has worked with hundreds of individuals, couples and families over the past about three decades. In addition to maintaining an active and full-time private practice, with a primary focus in the areas of trauma and grief, Dr. Campbell currently manages a two-site practice comprised of over twenty clinicians and is a site coordinator for an Emotionally Focused Individual Therapy (EFIT) outcome study. An active ICEEFT Certified Trainer, Leanne has been providing trainings in EFT over the past many years and has similarly been involved in the development of various training materials including DVDs, on-line educational/training programs, books, workbooks and articles.
---
Dr. James Furrow, Ph.D.

Dr. James Furrow is the Evelyn and Frank Freed Professor of Marital and Family Therapy and Chair of the Department of Marriage and Family at Fuller Graduate School of Psychology, Pasadena, California. He is a Clinical Member and Approved Supervisor of the AAMFT. He is co-author of Becoming an EFT Therapist: The Workbook and co-editor of The EFT Casebook, along with other articles specific to the practice of EFT. Jim maintains an active research program studying the process of EFT and its outcome. For more information see LACEFT.
---
Dr. Paul Greenman, Ph.D., C. Psych.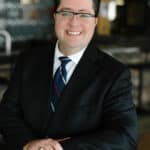 Paul is an EFT therapist, supervisor and trainer. In addition to providing services to clients at the Ottawa Couple and Family Institute (OCFI) and the family medicine unit of the Montfort Hospital in Ottawa, he is also a full-time professor of psychology and former chair of the Department of Psychoeducation and Psychology at the Université du Québec en Outaouais (UQO) in Gatineau, Québec. Throughout his career, Paul has been heavily involved in the teaching and supervision of EFT at the Montfort, at the Psychological Services Clinic of the UQO, and at the Ottawa Couple and Family Institute. Paul has a strong interest in the application of psychological treatments to patients in medical settings; he has overseen and contributed to research projects on the impact of EFT on couples in which one partner suffers from cardiac disease, as well as its effects on the management of other illnesses, including diabetes and post-partum depression. Paul has collaborated most recently with Sue Johnson and colleagues at the University of Ottawa Heart Institute on the development of the "Healing Hearts Together" program, which is an adaptation of "Hold Me Tight" groups for cardiac patients and their spouses. Paul has published numerous peer-reviewed articles and book chapters. He also presents regularly at scientific conferences on the process and efficacy of EFT for couples. Paul conducts therapy and trainings in French, German, Italian, and English.
---
Paul Guillory, Ph.D.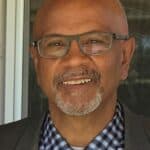 Dr. Guillory is an Associate Professor at the University of California, Berkeley in the Clinical Science Program, Psychology Department. He has taught courses on Emotionally Focused Therapies at U.C. Berkeley. He is certified supervisor and therapist of Emotionally Focused Therapy, and currently a trainer-in-training. Dr. Guillory is the author of the upcoming book "Emotionally Focused Therapy with African American Couples: Love Heals," Routledge, August 2021. He is the former chairperson of the Northern California Community of Emotionally Focused Therapy. Dr. Guillory was the psychological consultant to the Oakland Raiders professional football team and the National Football League for 14 years. He has also been a consultant to the Sacramento Kings professional basketball team, and is a selected provider for the National Basketball Players Association. He served as Director of the Center for Family Counseling in Oakland California for ten years. He has been in private practice in Oakland California for over 30 years.
---
 Dr. Kyriaki Polychroni, MA, R. Psych, CGP, ECP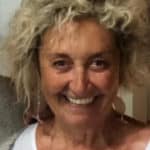 Kyriaki Polychroni, EFT Therapist-Supervisor& Trainer, is the Founder and Coordinator of the "EFT Greek Network" (www.eft.net.gr ). She is a long-standing Clinical and Faculty member of the "Athenian Institute of Anthropos" – the first center to practice family therapy in Europe. She is a founding member of the European Family Therapy Association (EFTA) and the association's Past President. She is also Honorary Chair of the European Chamber of Training Institutes (EFTA-TIC).
Kyriaki trains professionals in Couple and Family Therapy throughout Greece and Europe, particularly in the Balkan countries of Serbia, Croatia, Bosnia-Hersegovina and Bulgaria. She was one of the first trainers to bring EFT training to the Middle East – to Iran. Her many years experience with couples and families of cultures undergoing sociocultural change, provide Kyriaki with unique expertise in working in depth with diversity and intergenerational processes affecting partner and family relationships and in training professionals to work with culturally determined patterns of relating.
On the ICEEFT Board, Kyriaki is a representative of the European trainers.
---
Ryan Rana, PhD., LMFT, LPC


Ryan is the founding Director of the Arkansas Center for EFT and is a Certified EFT Supervisor and Trainer.  A former counseling/marriage and family therapy faculty member, he did his training in Emotionally Focused Therapy with Dr. Sue Johnson and George Faller. In 2012, Ryan founded the Arkansas EFT community where he currently serves as director.  Additionally, Ryan and his wife Anne cofounded The Joshua Center in Arkansas, where he functions as the Executive Director and maintains his private practice. Ryan's clinical practice specializes in work with couples, sexuality, anxiety, depression, traumatic stress, high stress performance/recovery, team leadership dynamics and other similar areas. He also provides EFT intensive sessions with couples in Arkansas.  Ryan has a passion to advance EFT via education and trainings in several regions.  Before becoming a therapist, Ryan was a pitching coach at the collegiate level of baseball.  He also spends significant time studying military training processes and practices as well as dynamics of performance and sustainability in military and law enforcement – as well as how it relates to the process of strategies of change and healing in psychotherapy.
---
Karin Wagenaar, LMFT

Karin Wagenaar is a Certified EFT Therapist, Supervisor and Trainer in the Netherlands. She is a fully licensed psychotherapist and Marital and Family Therapist. Karin works in private practice, treating couples and families, and was a clinical director for 11 years in an in-patient clinic for clients with severe personality disorders. She is also a faculty member at the RINO Group in Utrecht, the Netherlands, teaching psychotherapy and systems therapy. In addition, she trains in EFT and enjoys supervising therapists in EFT. She is the chair of the Dutch foundation for EFT.